Gutter Protection In Calabash NC

Rain Gutter Protection in Calabash, NC: Your Ultimate Defense Against Water Damage
Do you remember the last time your heart skipped a beat as rainwater found its way into your home? Or the moment you discovered a water stain on your beautiful wooden floor? It's a sight no homeowner, business owner, or property manager ever wants to see. But in the heart of Calabash, NC, where the rain dances on rooftops, your building's protection against water damage is a top priority. That's where Carolina Rain Gutters steps in, offering superior rain gutter protection in Calabash, NC.
Gutter Cleaning in Calabash, NC: Think Prevention Before Cure

We deliver top-notch gutter cleaning in Calabash, NC. We're not just 'gutter cleaners'; we're protectors of your property, ensuring your gutters remain unclogged and efficient, protecting your property from the onslaught of rainwater. Our expert gutter cleaners in Calabash, NC, understand that neglecting this vital task can lead to overflowing gutters, stained exteriors, and the nightmare of water damage. We eliminate these worries, ensuring your peace of mind during the next downpour.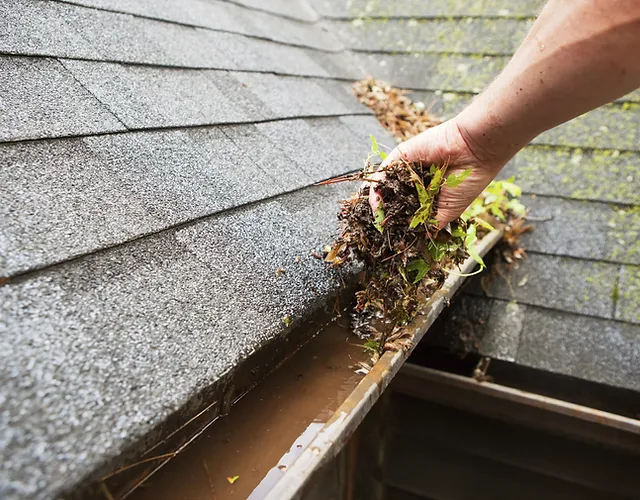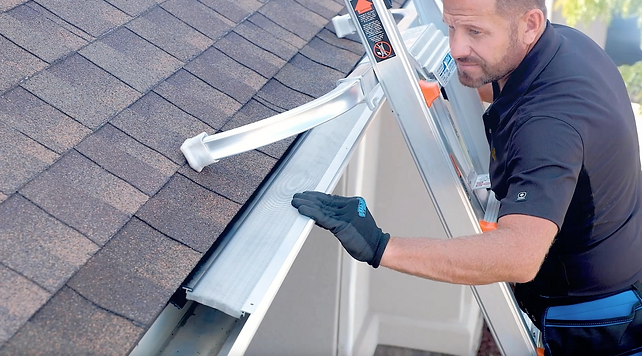 Shielding Your Investment with Premier Gutter Protection in Calabash NC

Perhaps you've just built a new property in Calabash, or you're a contractor looking for reliable partners to protect your clients' homes. We know how much you value your investments. You've worked hard to create them, and the last thing you want is for your efforts to be eroded by unchecked rainwater.
That's why we offer premier gutter protection in Calabash, NC, delivering a robust defense line against water damage. Our gutter protection systems not only guard against water leaks but also maintain your property's aesthetic appeal. We install, we protect, and we ensure longevity. We are not simply installing a feature; we are enhancing your property's resilience, increasing its value, and fortifying its defenses.
Carolina Rain Gutters: Your Trusted Partner in Rain Gutter Protection in Calabash NC

Imagine the relief you'll feel, watching the rain cascade down your efficient gutters, directed safely away from your property. Picture the satisfaction in knowing you've safeguarded your property, avoiding the costs and stress of potential water damage. That's the peace of mind we offer at Carolina Rain Gutters.
Our promise to you is more than just a well-functioning gutter; it's an unbreachable barrier between the elements and your property. It's the confidence of knowing that you have the best rain gutter protection in Calabash, NC. Our team's expertise, dedication, and commitment to excellence ensure that every drop of water is accounted for and directed away from your precious home or business.
Investing in our gutter protection and cleaning services is not just an expenditure; it's a prudent investment for a secure future. So, step into a worry-free tomorrow with our expert rain gutter protection services in Calabash, NC.
Feel the relief of being in control, free from the worry of water damage. Experience the assurance of having Carolina Rain Gutters by your side. We're not just a service; we're your partners in protection. Contact us today and safeguard your peace of mind.
Top Reasons to Trust Carolina Rain Gutters for Superior Gutter Protection

When it comes to rain gutter protection in Calabash, NC, Carolina Rain Gutters stands out as your trusted partner. But why should you choose us? Here are the unbeatable benefits of letting us take care of your gutter needs:
Expert Protection Against Water Damage: We're not just installing gutters; we're erecting a protective shield to guard your precious property against water damage.
Top-Notch Gutter Cleaning Services: Our expert gutter cleaners ensure your gutters remain clog-free and efficient, saving you from future hassles and unexpected repair costs.
Quality and Durable Materials: Our gutters are not only designed to handle heavy rains but are also made from materials resistant to corrosion, assuring you of their durability and longevity.
Enhanced Property Value: Beyond functional, our gutters enhance your property's curb appeal, contributing to its overall value.
Tailored Solutions: We understand that every property is unique, and so are your needs. We offer customized gutter solutions to meet your specific requirements.
Satisfaction Guarantee: We stand by the quality of our work and offer a satisfaction guarantee on all our services.
Licensed and Insured: We are a licensed and insured contractor, giving you confidence and peace of mind in our services.
With Carolina Rain Gutters, you're not just investing in a service but a worry-free future free of water damage. Let us be your partner in safeguarding your property.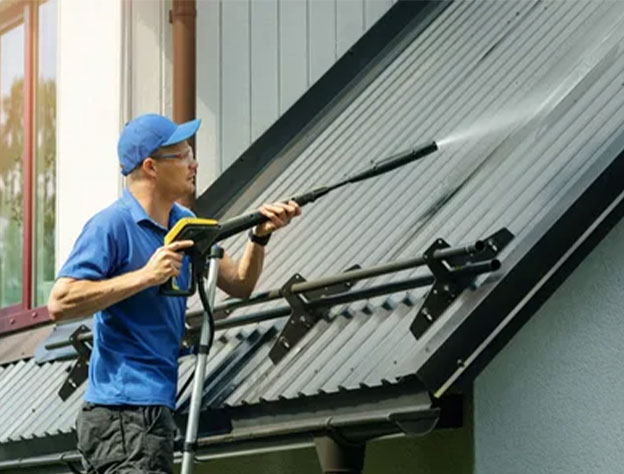 Consequences of Neglecting Gutter Cleaning

Neglecting gutter cleaning can lead to serious consequences for your home. Over time, debris and leaves can accumulate in your gutters and clog them, preventing proper water flow. This can lead to water damage to your home's foundation, walls, and roof, causing expensive repairs. In addition, clogged gutters can become a breeding ground for pests, such as mosquitoes and rodents. This can create a health hazard for you and your family, as well as structural damage to your home. Neglected gutters can also lead to mold and mildew growth, which can be difficult and costly to remove. Don't risk these consequences – have your gutters professionally cleaned regularly to ensure the safety and well-being of your home and family.
The Gutter Cleaning Process: How We Keep Your Gutters Clean and Your Home Safe

We take a comprehensive approach to gutter cleaning, using efficient techniques and high-quality equipment to keep your gutters clean and your home safe. Our process begins with thoroughly inspecting your gutters to assess their condition and identify any areas of concern. We then use specialized tools and techniques to remove all debris from your gutters, including leaves, twigs, and other blockages. Once your gutters are clean, we flush them with water to ensure they function properly and flow away from your home's foundation. We take every precaution to protect your home and landscaping during the gutter cleaning process, ensuring your property remains clean and undamaged. Trust Carolina Rain Gutters for expert gutter cleaning services and enjoy the peace of mind that comes with knowing that your gutters are clean and your home is protected.