Gutter Replacement Sunset Beach NC

Gutter Cleaning, Replacement, and Protection Services in Sunset Beach, NC
Don't let clogged gutters cause costly water damage to your home. Trust Carolina Rain Gutters for professional gutter cleaning services.
Providing Top-Quality Gutter Solutions in Sunset Beach, NC

We understand the importance of maintaining a well-functioning gutter system for your home or business. Serving the Sunset Beach, NC area, we are proud to offer a comprehensive range of gutter services, including cleaning, replacing, and installing gutter covers and guards. Our expertise and commitment to exceptional customer service ensure your property is protected from water damage, allowing you to enjoy peace of mind, even during heavy rainstorms.
Efficient Gutter Cleaning in Sunset Beach: Preserving the Integrity of Your Gutters

Gutters are crucial in diverting rainwater from your property, preventing water damage to your foundation, landscaping, and other vulnerable areas. Over time, debris such as leaves, twigs, and dirt can accumulate in your gutters, causing clogs and obstructing the water flow. Our professional services for gutter cleaning in Sunset Beach, NC, are designed to remove these obstructions and ensure your gutters function optimally. With our meticulous attention to detail, we leave no debris behind, keeping your gutters clear and free-flowing.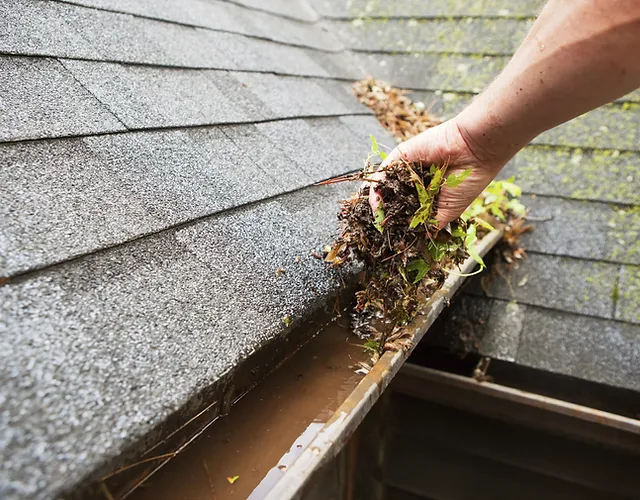 Gutter Replacement In Sunset Beach: Enhancing Your Property's Water Management System

If your gutters are damaged, sagging, or showing signs of wear and tear, it may be time for a gutter replacement in Sunset Beach. Carolina Rain Gutters offers top-quality gutter replacement in Sunset Beach, NC, utilizing durable materials and expert craftsmanship. Whether you need a complete replacement or just a section of your gutter system replaced, our skilled technicians will provide efficient and reliable solutions to restore your gutters' functionality and aesthetic appeal.
Top-Quality Gutter Covers in Sunset Beach, NC: Say Goodbye to Clogs and Maintenance

Tired of constantly cleaning your gutters? Our gutter covers in Sunset Beach NC are the perfect solution for hassle-free gutter maintenance. These innovative systems keep leaves, debris, and pests out of your gutters while allowing water to flow freely. Carolina Rain Gutters offers a wide selection of gutter guards in Sunset Beach NC, ensuring you find the right fit for your needs. Our high-quality products, such as the Gutterglove Pro®, Micro Mesh Pro, and LeafBlaster Pro®, allow you to enjoy clog-free gutters and minimize the need for regular cleaning, saving you time and effort.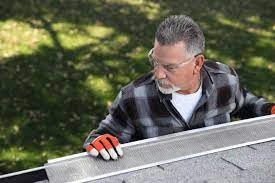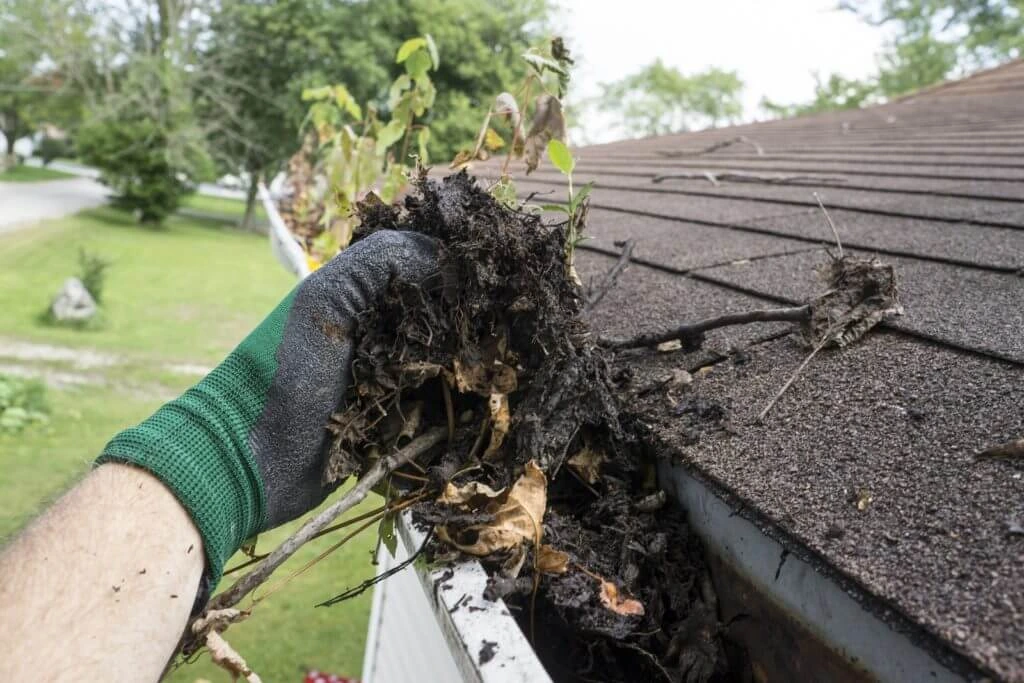 Transform Your Gutters and Protect Your Property in Sunset Beach

Is your gutter system in need of an upgrade? Look no further than Carolina Rain Gutters, your go-to experts for gutter cleaning, replacement, and protection in Sunset Beach, NC. Our comprehensive range of services ensures that your gutters are well-maintained, providing effective water management and protecting your property from potential damage.
At Carolina Rain Gutters, we pride ourselves on delivering top-quality solutions that enhance the functionality and durability of your gutters. Our experienced professionals use the latest techniques and industry-leading materials to ensure long-lasting results. Whether you need a thorough gutter cleaning to eliminate clogs or a complete replacement to upgrade your system, we have you covered.
Say goodbye to the hassle of regular gutter maintenance with our premium gutter guards in Sunset Beach NC. Designed to keep debris out while allowing water to flow freely, our innovative solutions minimize clogs and reduce the need for cleaning. With a wide selection of styles and materials, you can choose the perfect gutter cover or guard to complement your property's aesthetics and protect it from the elements.
When you choose Carolina Rain Gutters, you're choosing a company dedicated to customer satisfaction. We take the time to understand your unique requirements and provide tailored solutions that meet your needs and budget. Our friendly and professional team is always ready to answer your questions, offer expert advice, and ensure a smooth and stress-free experience from start to finish.
Don't compromise the health and integrity of your gutters. Contact Carolina Rain Gutters today to schedule a consultation and let our experts transform your gutter system in Sunset Beach, NC. Trust us to deliver exceptional results that keep your property safe, dry, and beautiful.
Contact Us Today for Your Gutter Needs in Sunset Beach, NC

Don't let gutter issues ruin your property. Contact Carolina Rain Gutters today for reliable and professional gutter cleaning, replacement, and protection services in Sunset Beach, NC. Our friendly team is ready to assist you and provide complete solutions for your requirements. Trust us to keep your gutters in excellent condition and safeguard your property from water damage. Schedule an appointment or request a quote by contacting us through our website or giving us a call.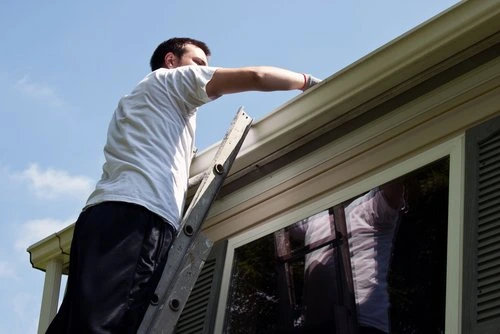 The Gutter Cleaning Process: How We Keep Your Gutters Clean and Your Home Safe

We take a comprehensive approach to gutter cleaning, using efficient techniques and high-quality equipment to keep your gutters clean and your home safe. Our process begins with thoroughly inspecting your gutters to assess their condition and identify any areas of concern. We then use specialized tools and techniques to remove all debris from your gutters, including leaves, twigs, and other blockages. Once your gutters are clean, we flush them with water to ensure they function properly and flow away from your home's foundation. We take every precaution to protect your home and landscaping during the gutter cleaning process, ensuring your property remains clean and undamaged. Trust Carolina Rain Gutters for expert gutter cleaning services and enjoy the peace of mind that comes with knowing that your gutters are clean and your home is protected.